When guests at the Upstalsboom Landhotel Friesland walk into their room, a piece of paper asks them the question: 'Why am I here?' And that same question was the first thing that Marc Stickdorn, the hotel manager, asked us at the start of our one­-day visit to the hotel in Varel, Germany. In autumn 2018 we, a small group of SAP employees, were invited to the hotel to draw our own conclusions about Upstalsboom – a hotel chain in Germany with around 650 employees that has become synonymous for cultural change in the workplace.
The outcome of the 2010 employee survey at Upstalsboom was devastating. But one message was clear: The employees wanted a new manager. This prompted Bodo Janssen, who had taken over the company from his parents, to make some radical changes and develop completely new styles of management. His current objective isn't increasing the number of hotel bookings. Rather, it is encouraging all employees to unlock their full potential, and, to date, this has really paid off:
Employee satisfaction has increased to 80%
The average sickness absence rate has decreased from 8% to 3%
Company revenue has doubled within four years due to an above ­average increase in productivity (40% more revenue from 2013­ to 2014)
The guest recommendation rate has reached 98%
Culture Sightseeing
I got the impression at check­-in and during our entire day the hotel's values didn't just hang on the wall – it's employees brought them to life. They can show their appreciation for each other by handing out compliment cards bearing the values featured in the Upstalsboom Value Tree or by writing on boards that hang on the wall.
What's more, they all speak to each other rather than about each other. That's why employees from different areas kept joining us during our workshop. You could tell they liked talking about their job, regardless of whether they were a chef, trainee, accountant, or from housekeeping. Every employee is responsible for their particular area and makes their own decisions. This calls for individual solutions rather than standardized processes. They help out in other areas, too, if they are needed: On some days, you can even find the hotel manager helping make up beds. Everyone learns from each other irrespective of hierarchies and roles.
To gain insight into the day-to-day business, we spent an hour shadowing hotel employees. To my surprise, I was asked to assist in the kitchen. So, I prepared the salad for lunch while chatting to other staff members. I was impressed by the extent to which they were free to manage themselves. This responsibility might overwhelm some new employees initially, but in the long run, it ensures that everyone can put their skills to use.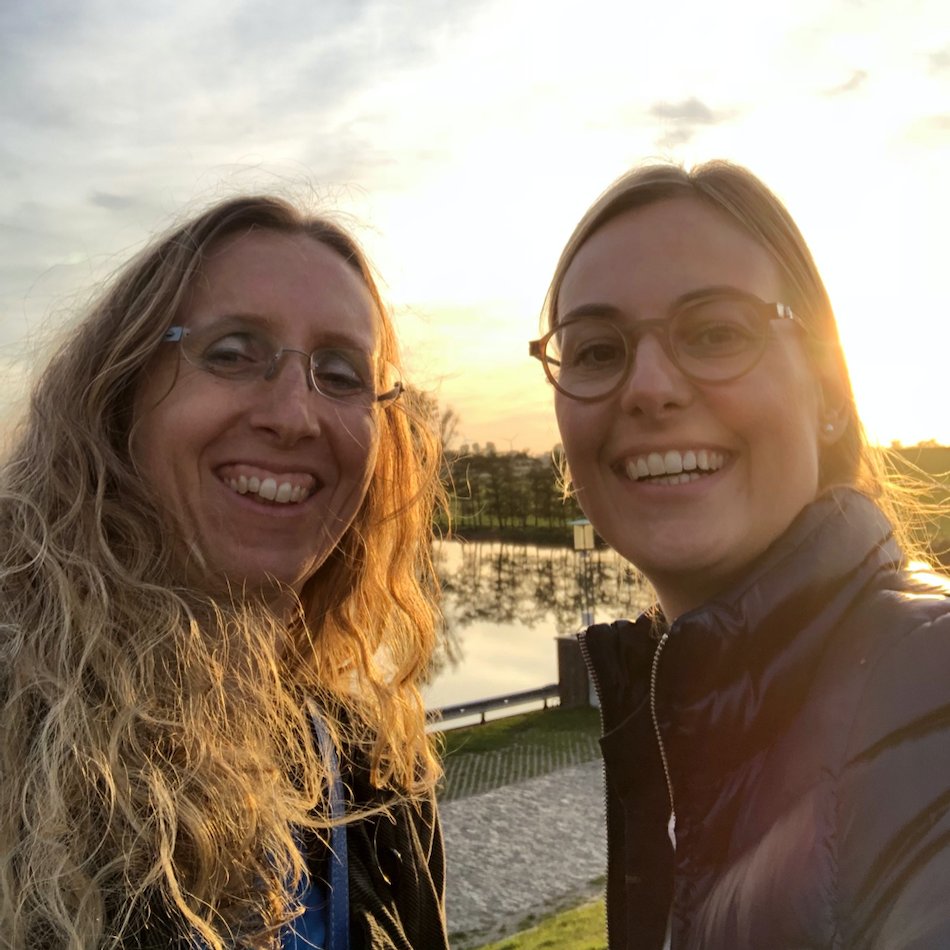 My colleague Karola Schmitt summarized her takeaways from the day at Upstalsboom as follows: Empower every individual, work with purpose, and be passionate, inspired, and happy. The conversations with Marc Stickdorn, the hotel manager, made me see how important it is for every employee to be able to unlock their full potential. What are their talents and passions? What is important to them? You need to treat colleagues as equals to really connect with them. And according to Stickdorn, that is what leadership is all about.
I was able to see this in practice on a normal day at the hotel while working on reception. Standing on the other side of the desk, being involved in the processes, and talking to the guests myself was very exciting. I was immediately impressed by the teamwork, the eagerness to help, and, above all, the passion shown by the employees. It was great to see their eyes light up when they spoke about their job, its purpose, and the pleasure they get from what they do. Everyone, from the interns to the managers, radiated positive energy.
The company assigns a buddy to new employees during their probationary period, and training and coaching sessions are on offer to prepare staff for managerial responsibilities. Everyone has the same job title printed on their business cards: Upstalsboomer with a passion for culture and development. The company's attitude toward the environment and society also impressed me: It supports a diverse array of projects, such as an initiative that builds schools in Rwanda.
The Silent Revolution at SAP
Upstalsboom is a positive example of how to support, boost, and encourage personal development at an enterprise. In such an environment, employees thrive at what they do, are very committed, and establish positive working relationships. Ultimately, this benefits customers, employees, and the company's balance sheet.
Back at SAP, we wanted to share what we had experienced. Thus, we bought a business license of the award-winning German movie The Silent Revolution which documents Upstalsboom's journey to becoming a value­-oriented company. We encouraged teams to view the documentary together and we also organized a public screening and panel discussion with Bodo Janssen:
"The largest cafeteria at SAP headquarters in Walldorf, Germany, is full. Five hundred employees are focusing on their breathing in a seven-minute mindfulness exercise guided by Peter Bostelmann, director of Global Mindfulness practice at SAP, and Daniel Holz, managing director of SAP Deutschland."
― SAP News
The full article Upstalsboom and the Silent Revolution at SAP is available in SAP News.